Want to receive text message (SMS) and/or email updates from Solon Soccer Club?
No problem! Just provide your contact info below and we'll keep you up to date!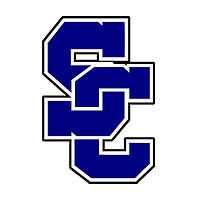 SOLON COMETS BOYS SOCCER SCHEDULE
Click on logo above to access to the Solon Comets Boys JV and Varsity schedules for the 2016 season.
ESTABLISHED IN 1986 AS A TRAVEL SOCCER CLUB IN SOLON, OHIO
Solon Soccer Club competes in the Ohio Travel Soccer League. Click the logo below for league information. Click here for OHTSL schedules.
RAINED OUT
All Parents Please Sign Up for RainedOut to Receive Texts about Practice & Game Cancellations
In the event of bad weather or any last minute game/practice changes, we are sending text messages to families through Rained Out to alert families. It takes a few minutes to sign up and it's free. Click the logo below to begin and then follow these steps below:

1. Enter "Solon Soccer Club" on homepage search
2. Click on the Solon Soccer Club result.
3. Enter your cell phone number and follow directions.
4. You're all set!

All cell phone numbers were deleted from last year's RainedOut account. You will need to set up again this year. Literally takes less than five minutes.

No sponsors have been added